MONTHLY FEES
$125 + gst
Inc:  Free Weight Room Useage
Classes are 75 min in duration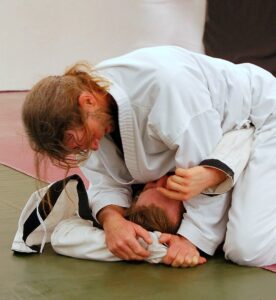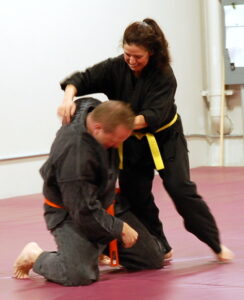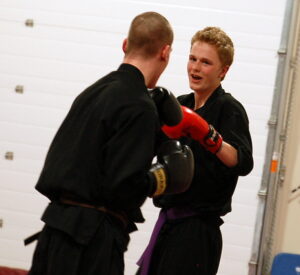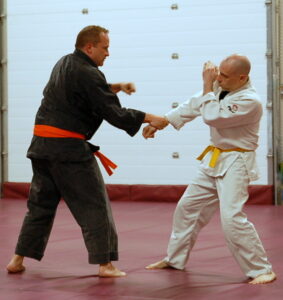 AGES:  16 to Seniors (aka Vintage)
Our program allows a variety of techniques and skills to be taught while combined with the traditions and disciplines of martial arts. RDW is one of the few schools that teaches a variety of martial art styles in one program, so the learning and training is endless. This keeps individuals interested, motivated and excited to continue expanding their knowledge base, all while getting into shape.
Self-defense isn't about fighting, but through continuous training, one establishes skills that will give you the ability to effectively deal with people, instill positive behaviour, and to manage conflicts that will either keep you out of unpleasant situations or know how to handle them if/when they present themselves.
Classes are designed with the student in mind, encouraging people of all ages, physical and mental abilities, to step outside their comfort zone and experience martial arts as a sport to be enjoyed. For health, belts or skills…..the choice is yours.
– classes are personalized to suit individual needs (physical, mental)
– excellent as a cross-training tool
– providing many training options in order to accommodate specific needs
For the 'Refined Adults':  We get to that age when our bodies no longer work like we want them to. Or we have developed certain physical ailments or restraints where we can't (or simply don't want to) do certain skills, such as break falls or shoulder rolls.  Good news. You don't have to.
If you are wanting to acquire a belt but cannot do certain skills, we can adjust the test requirements accordingly so that you are still learning the essentials without all of the 'fancy stuff'.
CURRICULUM:
Practical self-defense (street-smart)
Hapkido / Ninjutsu
PKs (punch-kick sequences)
Sparring / Kickboxing / Boxing
Abdomen Breathing / Isometrics
Patterns (Kata's)
Shoulder Rolls / Break-falls
Weapons
Full body conditioning / strengthening
BENEFITS / DEVELOPS:
Stress Reliever
Weight Control
Cardio 
Flexibility
Strength / Endurance
Excellent cross-training tool
Quickness / Balance
Timing / Coordination
Concentration